Recycling Methods
By Recycling Used EPS, It Can Work Again in Our Daily Life.
EPS is Recycled in 3 Ways.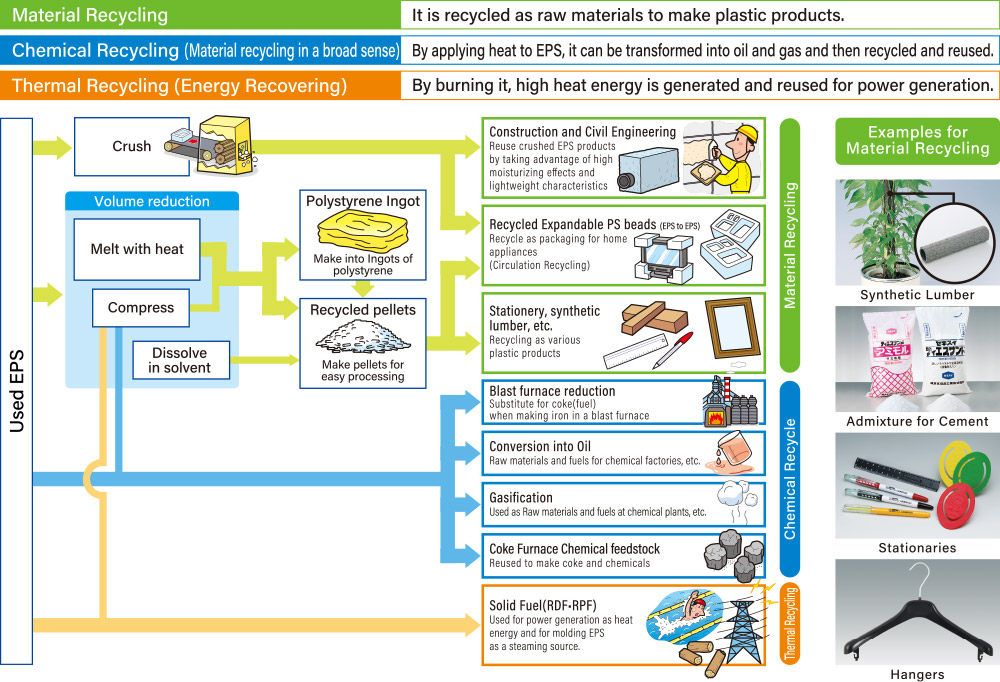 We Offer a Grant for the Installation of Recycling Facilities in the Wholesale Market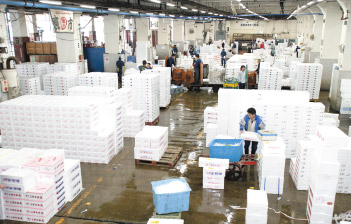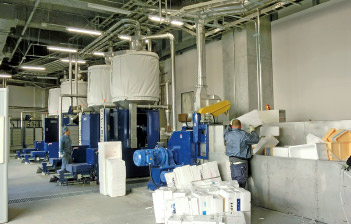 In the wholesale market, where a large amount of EPS is used as containers for fresh fish and agricultural products, etc., we have introduced recycling equipment such as volume reduction machines* to efficiently recycle on-site. JEPSA cooperates with them by subsidizing a part of the equipment installation cost when certain conditions are met.
*Machines that reduce the volume of EPS which makes it easier to recycle by heat, solvent, compression, etc.
In 2019, we offered a grant for the installation of recycling facilities at 6 wholesale markets:
Osaka Municipal Central Wholesale Markets
Gifu City Central Wholesale Market
Nagasaki Prefecture Central Wholesale Market
Fukuoka City Central Wholesale Market
TOKYO Metropolitan Central Wholesale Market in Ota
Takasaki City Comprehensive Local Wholesale Market
Currently, the total number of partnerships with wholesale markets nationwide has reached 147.