Contribution to Circulating Society
Toward the Realization of a "Sustainable Society"
JEPSA Would Like to Achieve Our Ideal Goal of Having "100% of Used EPS Recycled and Repurposed".
We are working in collaboration with all stakeholders.
EPSY PLAZA
Most of JEPSA's member companies have installed recycling equipment such as volume reduction machines in their factories and are working to recycle used EPS. These are called EPSY PLAZA. There are 132 locations nationwide (as of June 2020). Some have obtained permission of Waste Management Law and are supporting the recycling of used EPS (48 locations nationwide).
Basic Conditions of Use

1

Use the plaza having permission of Waste Management Law

2

Bring in using a plastic bag or OPS tape specified by the association

3

Purchase designated bags and tapes from the EPSY PLAZA

How to Contact

1

Contact JEPSA

2

After confirming the demands, the instructions are given by the nearby PLAZA

3

Please check the detailed conditions at the PLAZA

The Source of Recycled EPS is Mainly Industrial Waste
Most EPS finishes its mission in wholesale markets, supermarkets, department stores, restaurants, electronics stores, manufacturers' factories, and more. The source of recycled EPS is mainly these business' wastes. It is important that waste generators and recycling manufacturers proceed to contact and cooperate smoothly.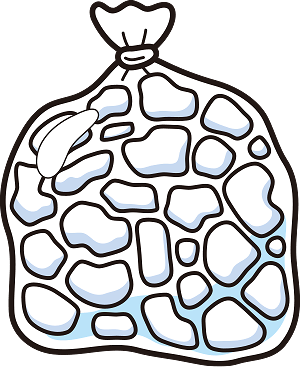 How do you Handle Used EPS at Home?
The packaging materials for home appliances that have been installed in each household are taken back by the dealers and sent to EPS recycling manufacturers. Other than this, very little EPS remains in the home. If it is thrown away at your household, please follow the separate collection standards set by each local government. (Because it is classified according to the circumstances of the local government such as combustible, non-combustible, resources, etc., please check with each local government.)